Divorce and Family
[Case: 2]
A Wife Successfully Won the Sharing of Living Expenses
Background of the case
A lady visited our office asking for representing her at court held divorce procedures. Her daughter had continued long-term school truancy and her husband could not endure his daughter's not attending school. He believed it was his wife's fault and told her, "Send our daughter to school, or get out of this house with the daughter!" At the same time, he stopped bearing the household expenses. In short of money, the lady thought there was no other choice for surviving but to get divorced from the husband and would have him pay child support .
How we solved the case
The client did not know she could claim the sharing of living expenses to courts though she knew she could claim payment of child support after divorcing. Therefore, she was convinced that she would have to get divorced from her husband if she wanted him to share budget on daily life and education. On the other hand, she was not sure whether she really wanted to get divorced from him. So we advised her to file a petition to a family court for conciliation. 
In addition, since she and her husband had had little communication and eaten meals separately and slept in the different rooms though they were living in the same house, we recommended her to move out with her child as it was easier to prove that they were living separately. Then we filed a petition for sharing of living expenses. In the procedure, we alleged that the child changed her school from a public to a more attentive private school thus the husband should share the tuition to encourage the child to continue . The husband did not agree to pay the tuition. Thus we asked the court to order the husband to share living expenses including the child's tuition. The court made a ruling based on our contention. The husband appealed to the high court but it was dismissed. Since the husband refused to pay, so we seized his salaries. Finally, the client's life was economically secured.
Before long, the husband filed another petition for reducing the amount of sharing of living expenses. Again, we submitted the new proof to show the school expenses were increasing and made contention that the amount determined by the previous conciliation should not be reduced. We won the petition again.
Key Point
Since we may have a several solutions to choose from, it is important to choose a measure that suits the current situation of the couple best.
Although the client of this case had not made up her mind to divorce, she was not happy living with her husband who did not pay the living expenses. In addition, her husband was such person as to say "get out," to her and they were living separately in the same house, we advised the client to move out and made a claim for sharing marriage expenses.
In addition, since her husband was a full-time employee of a large company and his income was stable, we continued to support her foreseeing this case will take long to be solved. 
Before the case was over, her child graduated from her high school, and the client also had an enough  period of contemplation. She divorced her husband in the end.
Solved Cases category
Divorce and Family
Inheritance
Wills & Late Life Planning
Business & Employment
General civil cases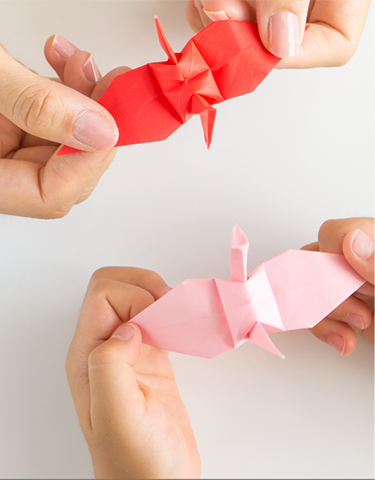 Contact us
Please feel free to contact us for any inquiries or questions.
Contact us by phone
03-6206-4265
03-6206-4265
9:30〜18:00 (JST) (weekdays)

Contact on LINE